Watch the second trailer for 'Sicario: Day of Soldado'

GregHarmon Managing Editor Turns out Alejandro has unfinished business with the Sonora cartel and the CIA are expanding "their abilities" to combat the drug trade thanks to the President of the United States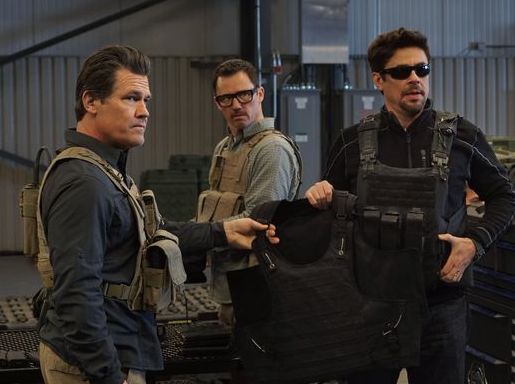 I know who you are. You are the attorney whose family they killed.
You better think twice if you thought Benicio Del Toro's brand of stone cold vengeance was a dish best served at the conclusion of Denis Villeneuve's Sicario. The second trailer for Stefano Sollima's follow up, Sicario: Day of Soldado features the return of Del Toro's hitman-for-hire Alejandro Gillick and Josh Brolin's CIA operative Matt Graver in a no rules, war between dueling drug cartels AND the Mexican government. As Graver puts it, they are going to have to get "dirty" in order to succeed and it's Alejandro who's sent across the border to kidnap Isabela Reyes (Isabella Moner), the teenage daughter of the infamous kingpin responsible for killing Alejandro's wife and daughter.
"They?"
But there's a rub. Under orders from Graver by way of ranking operative Catherine Keener, Alejandro must "cut ties" with young Isabela because she was witness to the mission, and it's Alejandro who refuses.
"I can't do that...you gotta do what you gotta do" Alejandro replies.
Sony's newest trailer plays beat for beat as a trusted entity written by Sicario's Taylor Sheridan (Wind River) and features the sights and sounds of incoming talents - Italian Director Stefano Sollima (Suburra), Cinemotagrapher Dariusz Wolski, and Icelandic Composer Hildur Guðnadóttir. And yes, that is Johan Johannsson's brilliance ('The Beast') accompanying the trailer's intro. RIP JJ.
Is Del Toro an accessory to the CIA's mission? Or is he a man of principle gone rogue? According to Del Toro, Alejandro "has the chance for an eye for an eye, but sees a young girl going through what his daughter went through," Del Toro tells USA Today. "He has to decide to follow orders or protect the girl. It's just one thing about this screenplay that makes it interesting."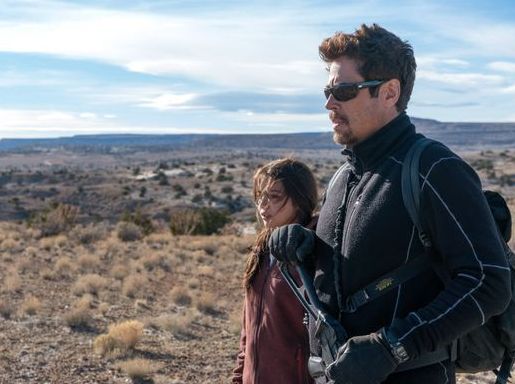 The trailer for Day of Soldado features the return of Brolin's CIA partner in crime Jeffrey Donavan, and introduces new government operatives played by Catherine Keener (Get Out) and Matthew Modine (Stranger Things). But I have a feeling it will be Isabelle Moner (Transformers: The Last Knight) who steals the show in this one.
Sicario: Day of Soldado hits theaters June 29, 2018.