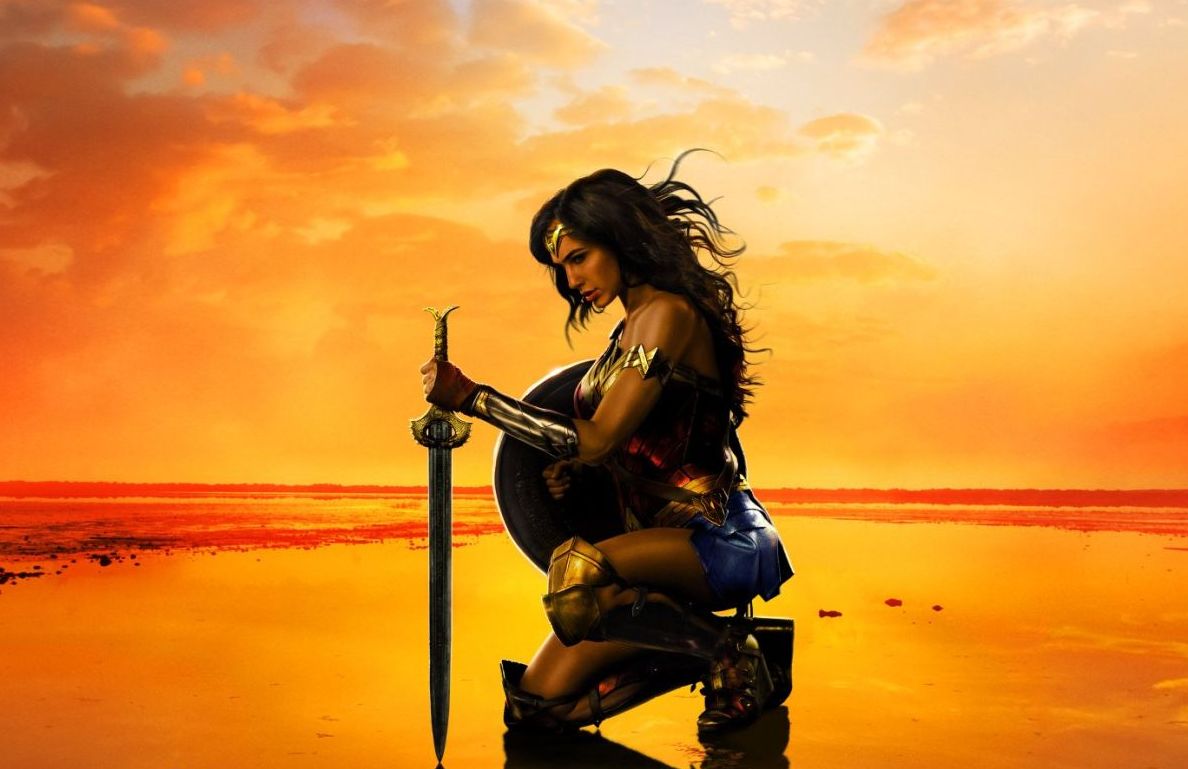 'Wonder Woman 2' - New Release Date and Gadot's Alleged Ultimatum

GregHarmon Managing Editor Excellent news if you are eager to see Princess Diana back in theaters sooner than later!
On Monday, Warner Bros. announced the sequel to Patty Jenkins $821 million dollar international phenomenon will move its release date from December 13, 2019 up six weeks to November 1. The move comes after Disney and Lucasfilm slated Star Wars: Episode IX for Dec. 20, 2019, giving "Wonder Woman 2" just one week to 'rule' the box office. Although the new date also gives Princess Diana one week until MGM's "Bond 25" hits theaters, it's hard to imagine "25" exceeding Skyfall's record-breaking $88 million franchise opening and "Woman Woman 2" not projecting around $50-$60 million (40% drop) in its second weekend of release. And it's entirely conceivable "Woman Woman 2" will have a five week path to rake in the dough until Disney's 'Frozen 2' debuts on November 27.
This next one sounds like a giant FU to Brett Ratner...
While Nov. 1, 2019 feels light years away, a little birdie told me our heroine is poised to return to the big screen along with her fellow Justice Leaguers this Friday. Yet on the heels of this weekend's long anticipated release, actress Gal Gadot made recent headlines over Brett Ratner's financing involvement with "Wonder Woman 2".
On Saturday, The New York Post published a report alleging Gadot would not appear in the planned 2019 sequel if Ratner's financing company, RatPac-Dune Entertainment, were to be involved. (Yes, you go girl!) The ultimatum felt like the moral and ethical thing to do, given Gadot's influence as the Amazonian Princess and the general all around shitty nature of Brett Ratner. But according to additional reports Gadot's alleged ultimatum is likely a moot point.
Ratner's production company RatPac-Dune helped produce Wonder Woman as part of its co-financing deal with Warner Bros, essentially making Ratner a 'passive financier'. So if reports are true, Gadot is absolutely in the right given Ratner's alleged history as a highly-functional sexual predator and knowing RatPac-Dune will take a healthy share of Wonder Woman's $400 million domestic profits. However, not to be lost in Gadot's moral and ethical good standing is the fact RatPac-Dune's financing agreement with Warner Bros. expires in spring 2018. So as a result, the existing deal is not expected to include funding part of the "Wonder Woman 2".
Even if The Post's story proves false, I try to imagine a world where Warner Bros. agreement with RatPac were not to expire and relish in the idea of Gadot's alleged play.
Bottom line - Fuck off Ratner.
Melissa Raubvogel, Gadot's publicist, did not respond to repeated requests for comment. A spokesman for Warner Bros. called the Post story "false" and declined to comment further.