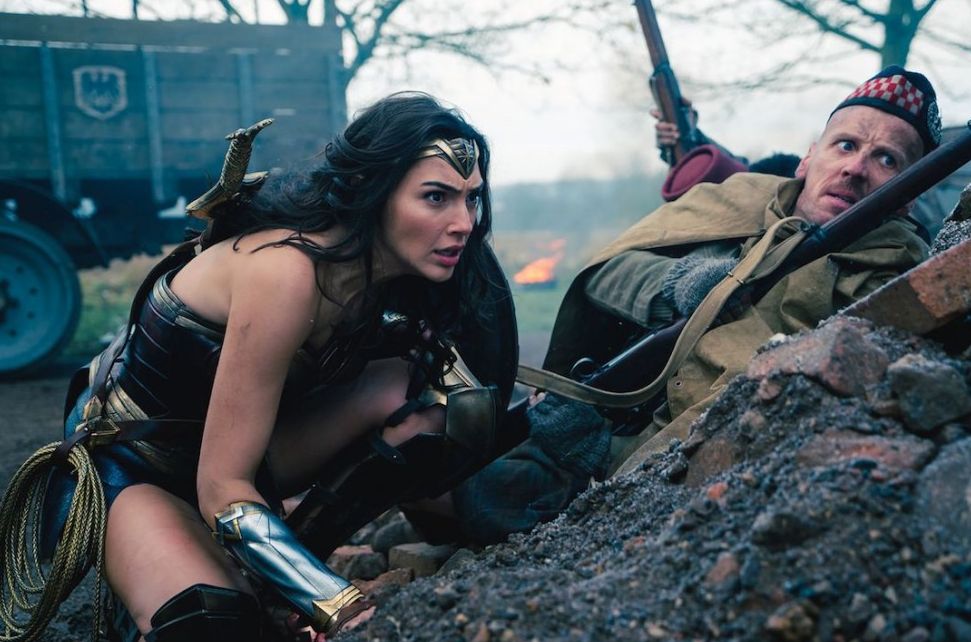 'Wonder Woman' Early Reviews: What Critics Are Saying

GregHarmon Managing Editor The embargo has lifted and the critics have spoken! With the exception of a couple of reviews, the general consensus is overwhelmingly positive heading into this week's U.S. theatrical release. To dissect the good, (the bad, and the ugly) Cultjer's critic round-up offers some spoiler-free highlights. Take a look and circle back a week from now. Do you agree with the critics?
The Good...
Dave Schilling – B.M.D.
"Wonder Woman is unquestionably the best DC superhero film since The Dark Knight, dispensing with the relentlessly grim, cynical take on these iconic characters in favor of embracing an appropriately modern interpretation of the aw shucks sincerity that defined the times in which these heroes were born…What Patty Jenkins is able to do with all of that is ground it in emotion and character, to make audiences smile and walk out of the theater feeling uplifted rather than exhausted. It's the movie we've been waiting for. Trust me."
Andrew Barker – Variety
""Wonder Woman" is the first major studio superhero film directed by a woman, and it shows in a number of subtle, yet important ways. As skimpy as Gadot's outfits may get, for example, Jenkins' camera never leers or lingers gratuitously — Diana is always framed as an agent of power, rather than its object. When she finally unleashes her full fighting potential in an extended battle sequence on the front lines, the movie comes alive in a genuinely exhilarating whirl of slow-motion mayhem, and Diana's personality is never lost amid all the choreography."
Kate Erbland - IndieWire
""Wonder Woman" is as much about a superhero rising as it is about a world deserving of her, and Diana's hard-won insistence on battling for humanity (no matter how frequently they disappoint) adds the kind of gravitas and emotion that establishes it as the very best film the DCEU has made yet. There's only one word for it: wonderful."
Sheri Linden - THR
"Gadot brings a graceful athleticism to the role of a superhuman determined to take down Ares himself. At the same time, she lends a sweetly comic innocence to Diana's amazed encounters with the civilized world. As a man dazzled by a fearless goddess, Pine delivers a less wide-eyed amazement. His performance is effortlessly roguish and wry, but he also ups the emotional ante, grounding the fight against evil as well as the fledgling romance with heart and soul."
Matt Singer - ScreenCrush
The film itself might draw some flak from DC Comics fans who prefer the sullen heroes and intense violence of Zack Snyder's Man of Steel and Batman v Superman. Even amidst the terror and bloodshed of World War I, Wonder Woman is a notably more hopeful and upbeat film than the previous three entries in the "DC Extended Universe." It also borrows a surprising amount from Marvel's Captain America: The First Avenger (as well as from the movie that heavily inspired Captain America, Michael Powell and Emeric Pressburger's A Matter of Life and Death). The war-torn romance and fish-out-of-water comedy both suit the source material, but it may not be to the taste of people who enjoyed the previous DECU films.
Michael Phillips – Chicago Tribune
"The director of "Wonder Woman" had to wait 14 years between big-screen projects; her last film was "Monster," for which Charlize Theron won an Oscar, back in 2003. That says it all when it comes to the odds against women in the film industry. Her movie is no reinvention of a formula; it's simply a much better than usual iteration. And yes, it's about time a woman directed one of these movies, just as it's about time one of these movies was actually ABOUT A WOMAN. For the first time in a long time, I came out of a DC comic book movie feeling ready for a sequel. It feels right, at this actual historical moment, when men made of something less than steel are bumbling around trying to run things. Paging Paradise Island!"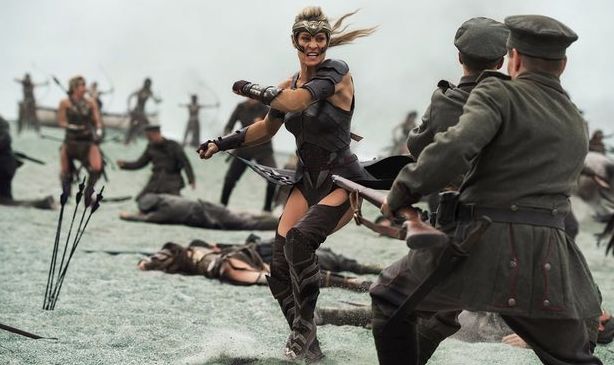 The Bad...
Peter Travers – Rolling Stone
"Gal Gadot owns the role, her body-beautiful forged with feminist fire. She really is all that. The movie? It's nowhere near what it needs to be to give the actor and the character the resonant sendoff both deserve...Wonder Woman is hobbled by a slogging origin story and action that only comes in fits and starts. Just when Gadot and director Patty Jenkins (the Charlize Theron serial-killer biopic Monster) are ready to kick ass, we get backstory...Unlike Marvel films, where the dark stuff is mostly subtext, DC tends to smother high spirits in a blanket of gloom. Still, Gadot, an ex-combat instructor in Israel, makes sure Diana runs her own game. The star is unstoppable and spectacular to see in motion. Watch her fly."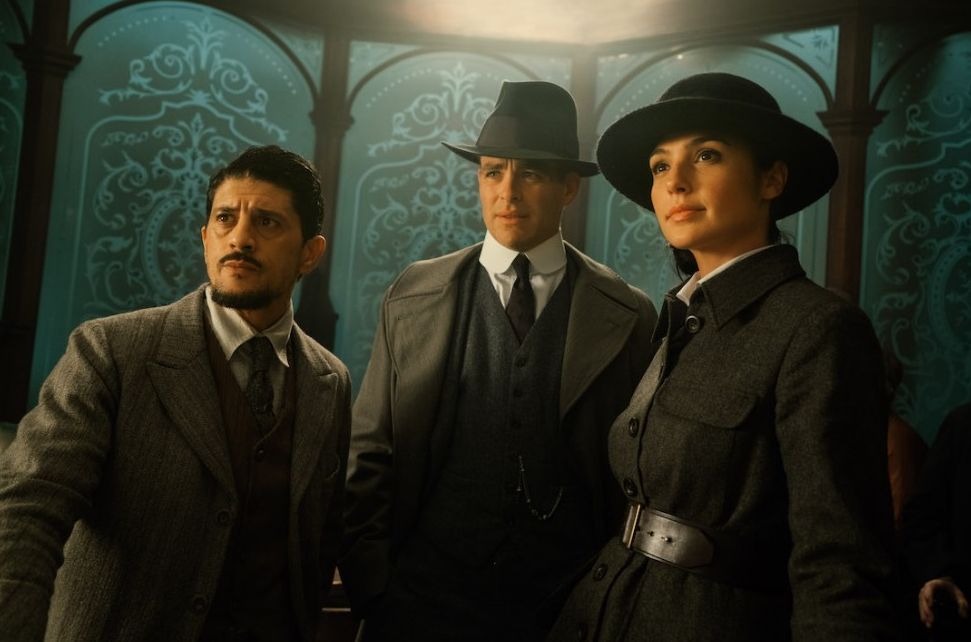 And The Ugly...
Steve Rose – The Guardian
"Yes, yes, I know: "It's only a comic-book movie." And on the level of big-budget trash, Wonder Woman is great fun. But there were hopes for something more. Perhaps there were too many rewrites and personnel changes (director Patty Jenkins was drafted in after the first choice left; while all five credited writers and eight of the 10 producers are male). Perhaps DC struggled to find territory arch-rivals Marvel hadn't already claimed. They covered the mythical-deity-out-of-water angle with Thor, and the superhero-joins-the-war-effort with Captain America. In Wonder Woman, they had something none of their rivals had – a bona-fide brand-name female superhero – but in trying to work out what to do with her, they seem to have lost their way. She journeys from a land without men and winds up stranded in no man's land."
Wonder Woman hits U.S. theaters June 2.