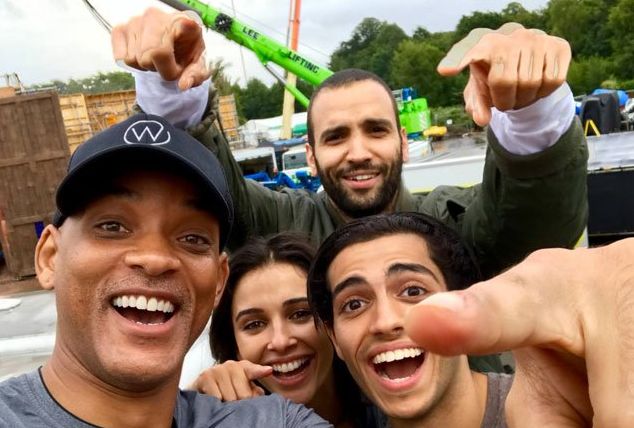 First set pic on the set of Disney's 'Aladdin'

GregHarmon Managing Editor Say hello to Genie, Jasmine, Aladdin, and Jafar!
Disney and Will Smith were kind of enough to share a joyous set pic featuring our real life characters from Disney's live-action adaptation of 1992's fantasy classic, Aladdin. Pictured left to right are: Will Smith (Genie) - The all powerful genie who has the power to grant three wishes to whoever possesses his magic lamp; Naomi Scott (Princess Jasmine) - Strong and independent daughter of the Sultan of Agrabah; Mena Massoud (Aladdin) - the lovable street rat who discovers the magic lamp; And Marwan Kenzar (Jafar) - the evil sorcerer seeking to rule the city of Agrabah.
Suddenly, I'm feeling nostalgic for Iago and Abu <3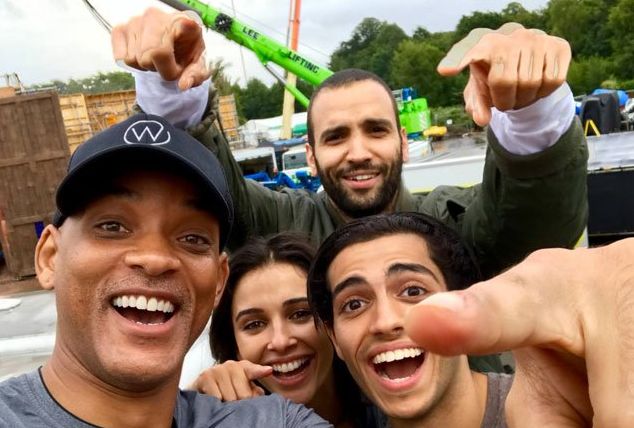 Rounding out Guy Ritchie's cast includes - Navid Negahban (Homeland) as the ruler of Agrabah; Nasim Pedrad (Saturday Night Live) as Dalia, Princess Jasmine's hand maiden and confidante; and the recently announced Billy Magnussen (The Big Short) as Prince Anders, a suitor from Skanland and potential husband for Princess Jasmine.
Disney's casting of Prince Anders raised a few eyebrows given the fact "Prince Anders" is not an original character from '92's Aladdin. Couple Magnussen WASPy existence in a middle-eastern folktale prominently featuring non-white characters and suddenly Aladdin purists and/or whitewashing truthers have a valid argument. Perhaps "Prince Anders" is just Disney's mea culpa, reminding us that despite decades of seemingly invincible prince's, the Disney era is ready to reverse that trend...assuming Jasmine never plays second fiddle to Aladdin's charming and heroic ways and the suitor from SKANLAND is exactly who we think he is (see below).
He's coming for YOU, Jasmine.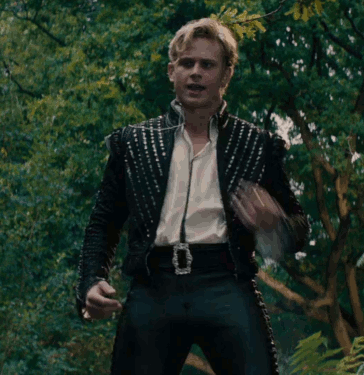 Aladdin is written by John August (Big Fish, Corpse Bride) and the music will be composed by Oscar winning composer, Alan Menkin along with the songwriting duo from La La Land, Benj Pasek and Justin Paul.
Shooting is expected to be completed by January 2018