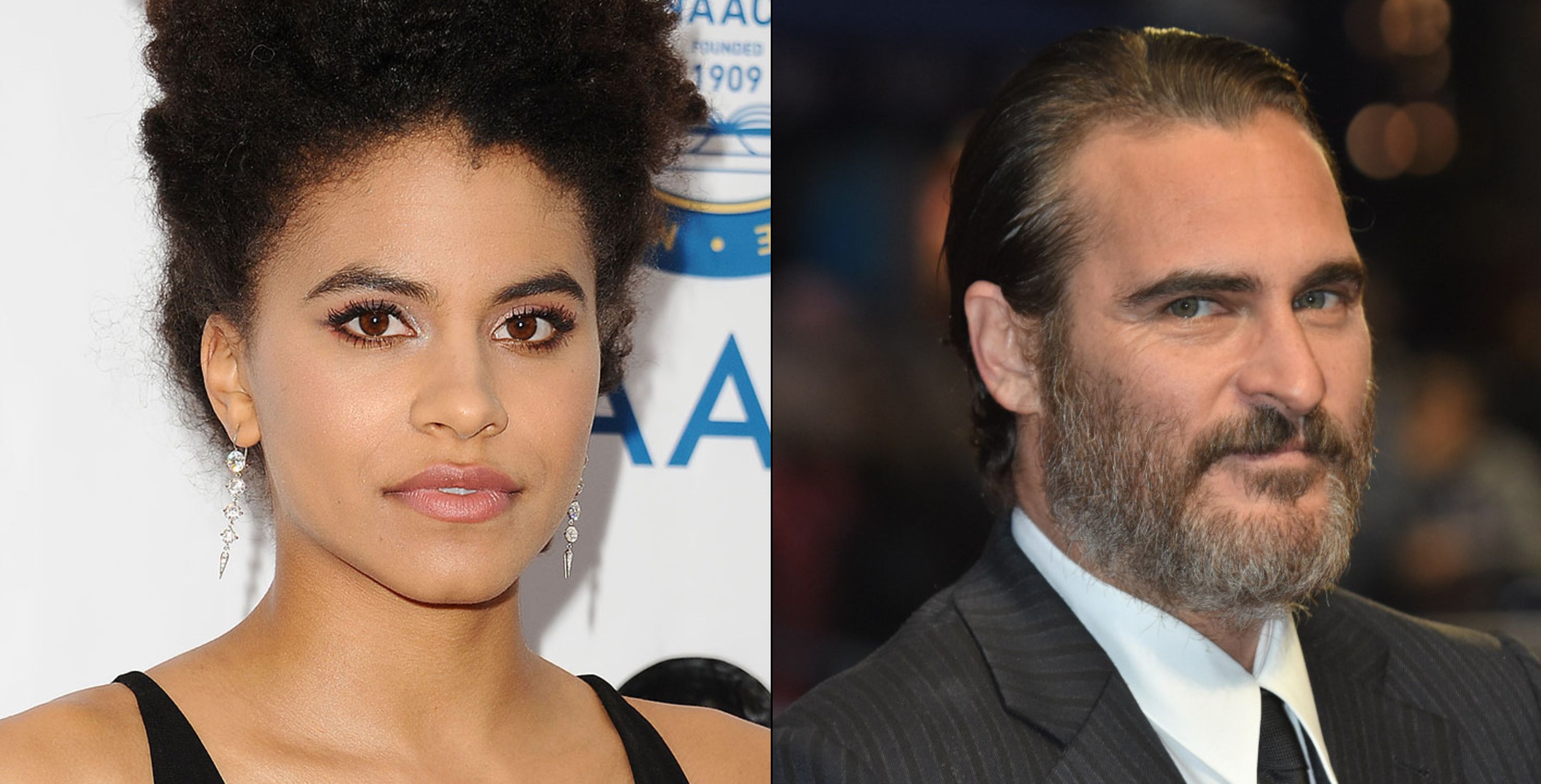 Zazie Beetz circling Warner Bros. 'JOKER' opposite Joaquin Phoenix

GregHarmon Managing Editor The twenty-five year old Atlanta and Deadpool 2 breakout is poised co-star alongside Joaquin Phoenix in Warner Bros. Joker film.
I hate to be the one to say it but this latest casting news is making it increasingly difficult to hate on Todd Phillips' upcoming 'Joker' film.
The Hollywood Reporter reports Zazie Beetz is in negotiations to join Joaquin Phoenix in Warner Bros' Joker origin film. Sources say Beetz will play a single mother who is the object of the "Clown Prince of Crime's" affection.
Now that's a duo I want to see share plenty of screen time!

Warner Bros. describes the new origins standalone as being an "exploration of a man disregarded by society [that] is not only a gritty character study, but also a broader cautionary tale." This seems to fall along the same tonal lines in which Phillips previously stated his intention is to "make a gritty and grounded hard-boiled crime film" with an early '80s Gotham City' vibe similar to Taxi Driver and Raging Bull.
Production is slated to begin early September, which means we can expect additional casting announcements in weeks to come. Warner Bros. announced a theatrical release for October 4, 2019 and is set to go up against Will Smith and Clive Owen's Looper-esque assassin film Gemini Man.
All that said, are we skeptical? Sure! Do we need an origin story? No, but we're getting one and so far I'm really digging Warner Bros. casting decisions starting with Joaquin Phoenix and now Zazie Beetz. If anything this news should help generate some positive buzz as additional casting decisions unfold.
Stay tuned! Stay positive!