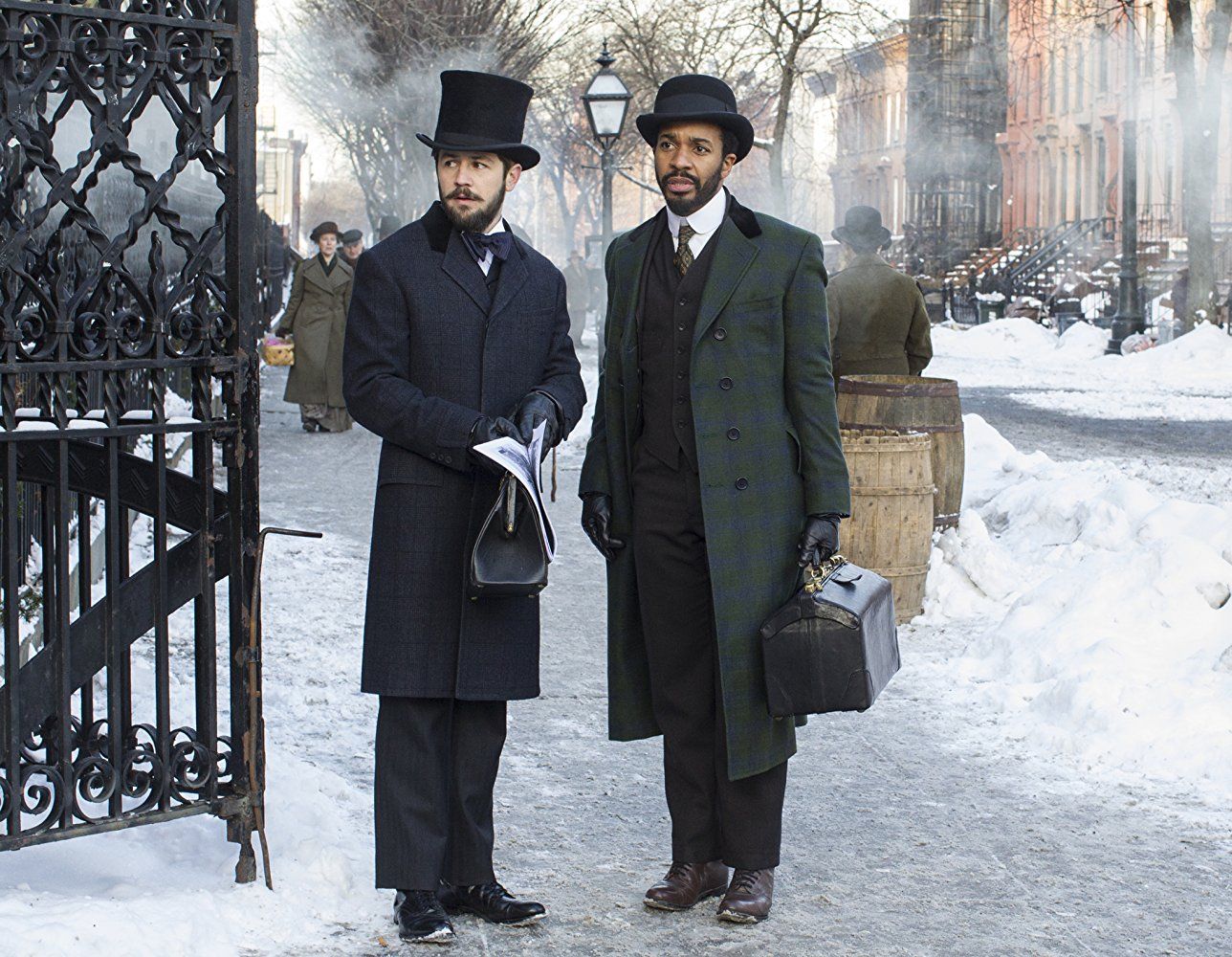 Barry Jenkins and Andre Holland are reviving THE KNICK

GregHarmon Managing Editor No word if Cliff Martinez will score the new series
Sound the alarms! After a five year hiatus, Steven Soderbergh's spectacularly underrated early 20th-century medical gem is set to receive the follow-up treatment. Bonus - it appears Barry Jenkins is now running the show.
Soderbergh - writer, director, and executive producer of Cinemax's original series - confirmed the news in a recent interview with The Playlist. The plan is for the series to center on Andre Holland's character "Dr. Algernon 'Alge' Edwards" with Barry Jenkins directing. Original series co-creators Jack Amiel and Michael Begler have already drafted the pilot script with input from Holland as well as Academy Award-winning director, Barry Jenkins.
The Knick - short for the Knickerbocker Hospital - first aired on Cinemax in 2014 and renewed for a second and final season in late 2015. Soderbergh directed all 20 episodes following the trials and tribulations of early twentieth-century medicine at a fictionalized version of New York's Knickerbocker Hospital. Of course, with Dr. John Thackery's (Clive Owen) surgical demise - at the hands of himself - the question remained if there was a season 3, would Amiel, Begler, and Soderbergh simply elevate the character of Holland's talented but troubled surgeon Dr. Alge Edwards?
That question was eventually answered by Jenkins and Holland - collaborators on MOONLIGHT - who initially discussed a revival along with writers Jack Amiel and Michael Begler two years ago. Two years later, Soderbergh confirmed the news telling The Playlist:
"Yeah. [André] and Barry took that on," he confirmed,  suggesting he would only stay on in an executive producer role as he usually does with projects he passes on to others like 'GFE.' "I told them, 'Look, I had, I had my shot. Godspeed, take it in whatever direction you want.'"
Soderbergh also clarified that the pilot draft is "terrific" and that he's leaving it up to Barry to decide on the direction of the series. For now, it appears that Soderbergh will operate as an EP until we hear otherwise. 
Awesome news for a series that had many more stories to tell, especially from the supporting cast featuring Chris Sullivan's "Tom Cleary" and Cara Seymour's "Sister Harriet", Jeremy Bobb's "Herman Barrow", Michael Angarano's "Bertie Chickering", and Dr. Edwards' love, "Cornelia Robertson" played by Juliet Rylance. Oh, let's not forget about Dr. Everett Gallinger's (Eric Johnson) quest to revolutionize white supremacy by way of eugenics.
You down for this!? Should I even ask if you're reading this!!