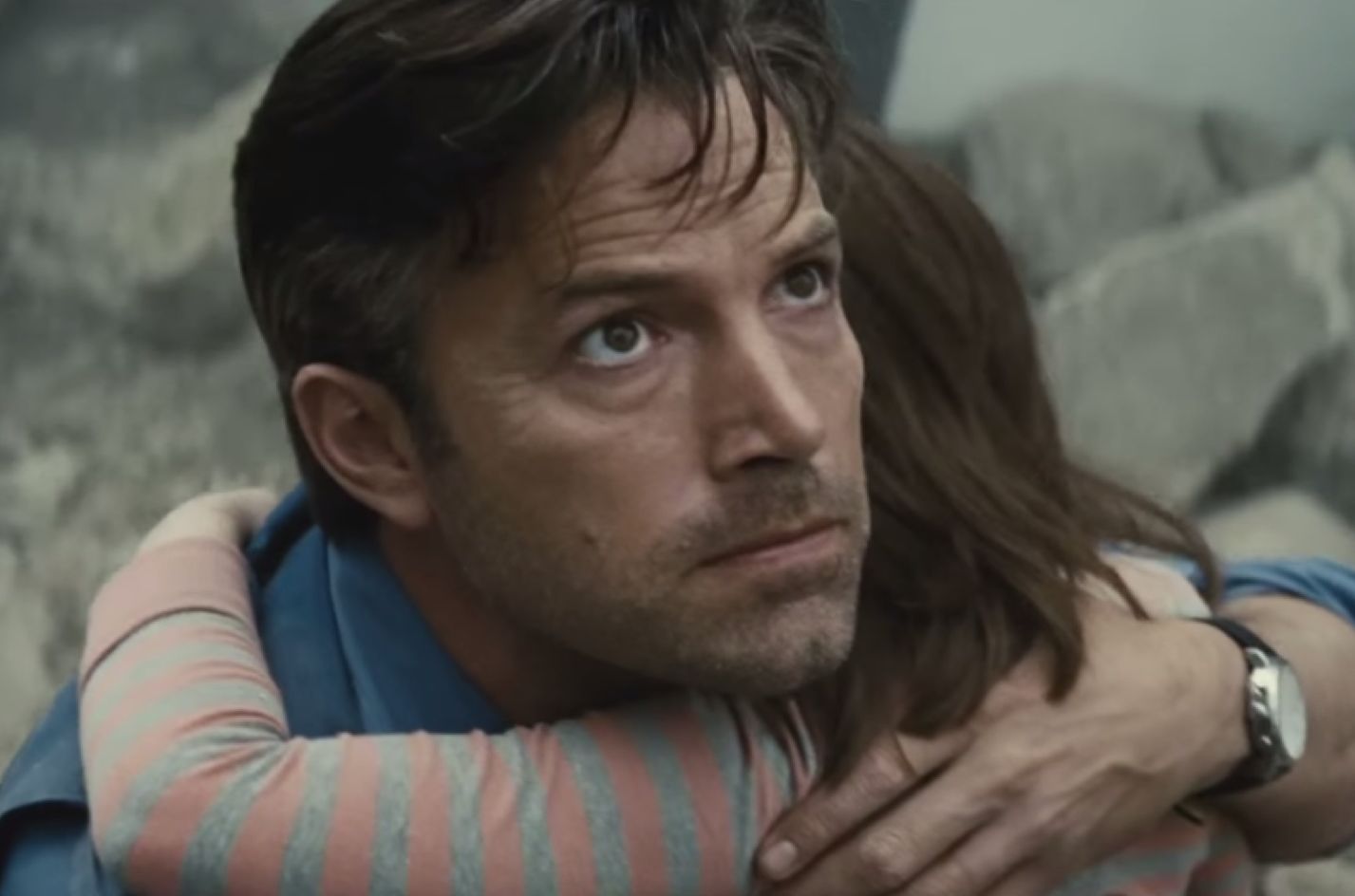 Ben Affleck Out As Batman; Matt Reeves' New Trilogy Set To Begin June 2021

GregHarmon Managing Editor Speculation is over. Ben Affleck is out as Batman.

The announcement came as Deadline reported the release date for Matt Reeves noir-driven rendition of "The Batman" will officially theaters on June 25, 2021. Deadline's source also confirmed the resident 46-year-old caped crusader, Ben Affleck, will opt-out of his final film after three appearances in Batman v. Superman: Dawn of Justice, Justice League, and a brief appearance in Suicide Squad.

Shortly after Deadline Tweeted the news with the headline "Ben Affleck Passes The Torch To Next Generation of Bruce Wayne," Affleck quote tweeted Deadline sharing this: "Excited for #TheBatman in Summer 2021 and to see @MattReevesLA vision come to life."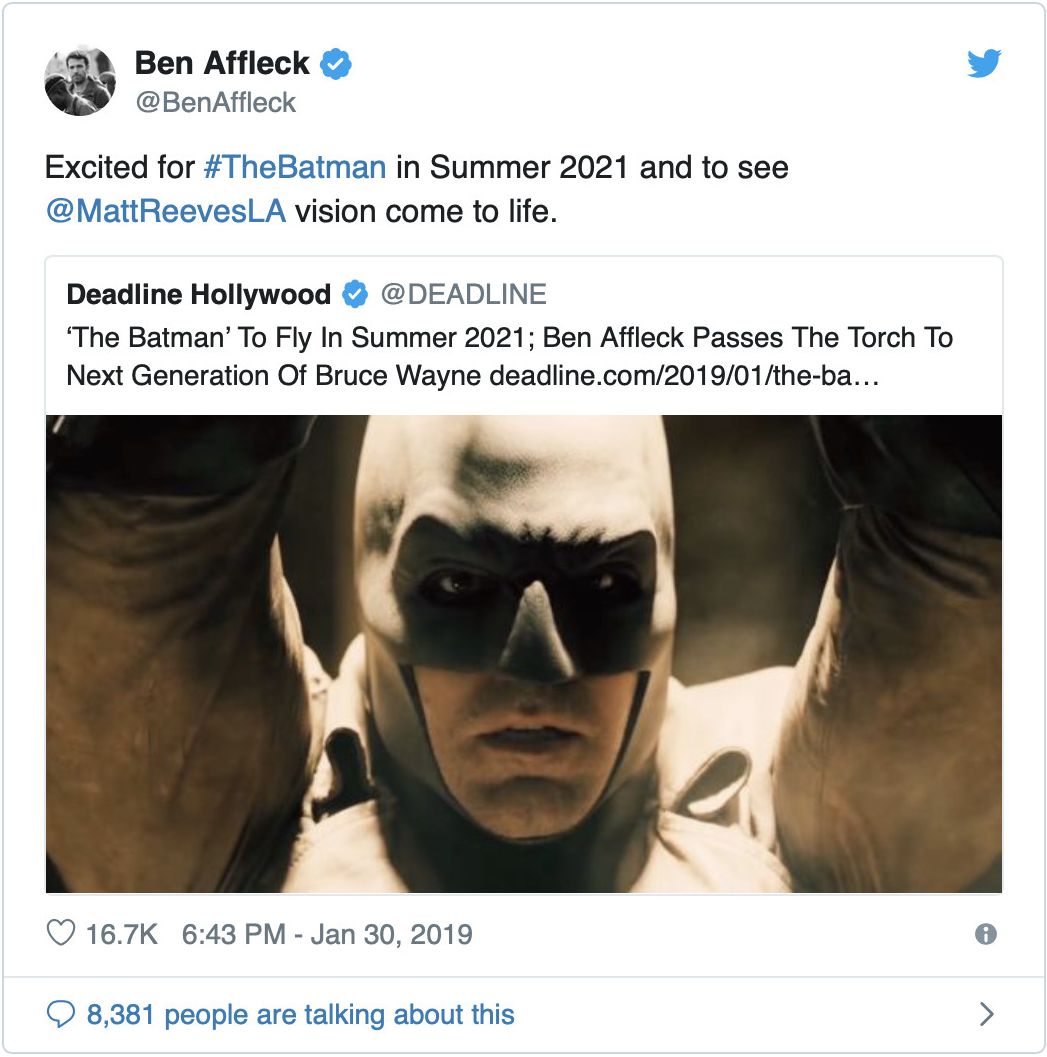 Deadline's source confirmed a search is currently underway to cast a new Dark Knight to fit the mold of a noir-detective version, according to Reeves, that will feature a "thrilling" and "emotional" story that will allow the "world's greatest detective" to undergo a transformative character arc. Which, after reading Reeves' full interview with THR from earlier this week, doesn't at all sound like the angry and nihilistic version played by Affleck:

❝It's very much a point of view-driven, noir Batman tale. It's told very squarely on his shoulders, and I hope it's going to be a story that will be thrilling but also emotional. It's more Batman in his detective mode than we've seen in the films. The comics have a history of that. He's supposed to be the world's greatest detective, and that's not necessarily been a part of what the movies have been. I'd love this to be one where when we go on that journey of tracking down the criminals and trying to solve a crime, it's going to allow his character to have an arc so that he can go through a transformation.❞

With one film remaining on Affleck's contract, the question ultimately came down to whether or not Warner Bros. and DC were committed to a Justice League sequel - which now seems far from a lock - or if they were committed to Reeves' series reboot. After Geoff Johns departure, rumors of Cavill's departure as the Man of Steel, coupled with this latest news, it appears the remaining DCEU superheroes will be anchored by Gal Gadot, Jason Momoa, and Ezra Miller.

Factor in Todd Phillips' Joker, Cathy Yan's Birds of Prey, Shazam, and possible Supergirl and Batgirl features, one has to wonder how these films will all tie together. Or will they? According to Reeves, all those films are going to be different from each other and Warners "believes they don't have to try to develop a giant slate that has to have all the plans for how it's going to connect" Which seems like a damming statement until he said this "What they need to try and do is make good movies with these characters."
In short, I agree. I just hope this all works out for DC and Warner Bros. For now, I suppose we can start speculating who should play Reeves' Dark Knight? Any takers?