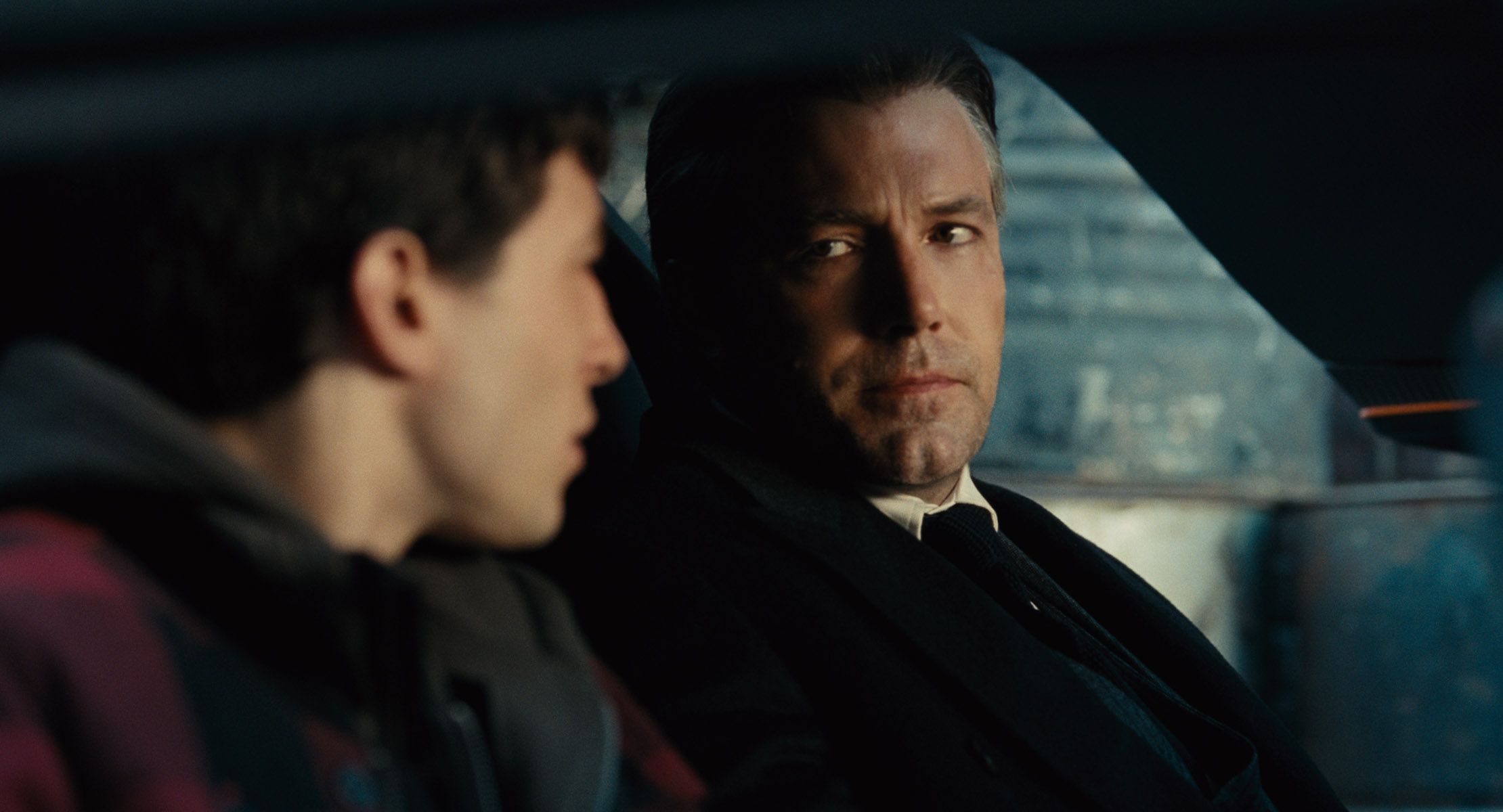 Ben Affleck will return as Batman in DC and Warner Bros 'THE FLASH'

GregHarmon Managing Editor Stop the presses.
Here are the highlights from Vanity Fair's whopper -
• Ben Affleck has signed a deal to return as Bruce Wayne in Andy Muschietti's adaptation of DC's 2011 Flashpoint series.
• Affleck read the script last week and immediately agreed in principle to join the cast.
• Affleck's "Bruce Wayne" will exist (of course) in Barry Allen's unaltered state before alternate-dimensions kick in.
• Robert Pattinson's 'The Batman' will not be unlocked as part of the story's multi-verse.
⚡️ ⚡️ ⚡️ ⚡️ ⚡️ ⚡️ ⚡️
Just when you thought Andy Muschietti's THE FLASH couldn't get more intriguing.
We have confirmation that Ben Affleck has agreed to don the cape "one more time" alongside Ezra Miller and DC's fourth live-action Batman, Michael Keaton!
News of Affleck's return comes courtesy of Vanity Fair's Anthony Breznican who recently interviewed The Flash helmer himself, Andy Muschietti.
During the interview, Muschietti confirmed Affleck joined the cast after reading a script that was sent to him no later than a week ago. According to Muschietti, Affleck's - Bruce Wayne - will play
a very substantial part of the emotional impact of the movie. The interaction and relationship between Barry and Affleck's Wayne will bring an emotional level that we haven't seen before," Muschietti added. "It's Barry's movie, it's Barry's story, but their characters are more related than we think. They both lost their mothers to murder, and that's one of the emotional vessels of the movie. That's where the Affleck Batman kicks in.
Vanity Fair's story comes on the heels of Michael Keaton's inter-dimensional return that will find Keaton's - Batman - "akin to the role" of Sam Jackson's "Nick Fury". But before Barry Allen breaks the bonds of physics and meets up with Keaton, Muschietti revealed that Affleck's "gray-templed" Bruce Wayne - or as we know as DCEU's "original batman" - will serve as the starting point before Barry jumps into altered states involving a thread of multiple caped crusaders.
[Affleck's "Bruce Wayne"] is the baseline. He's part of that unaltered state before we jump into Barry's adventure," there's a familiarity there.
Of course, this means Muschietti and co. are not done with casting given the enormous complexities of validating existing universes and unifying them within one, giant multiverse - a la Sony's 2019 masterpiece Spider-Man: Into the Spider-Verse.
Could it be we see yet another iteration of Bruce Wayne/Batman? What about Thomas and Martha Wayne? Or Lois Lane or Steve Trevor? We most certainly should see the return of Cyborg right?
This one is sure to be a very exciting ride all the way to the finish. Hopefully, we hear more during Saturday's DCFanDome event.