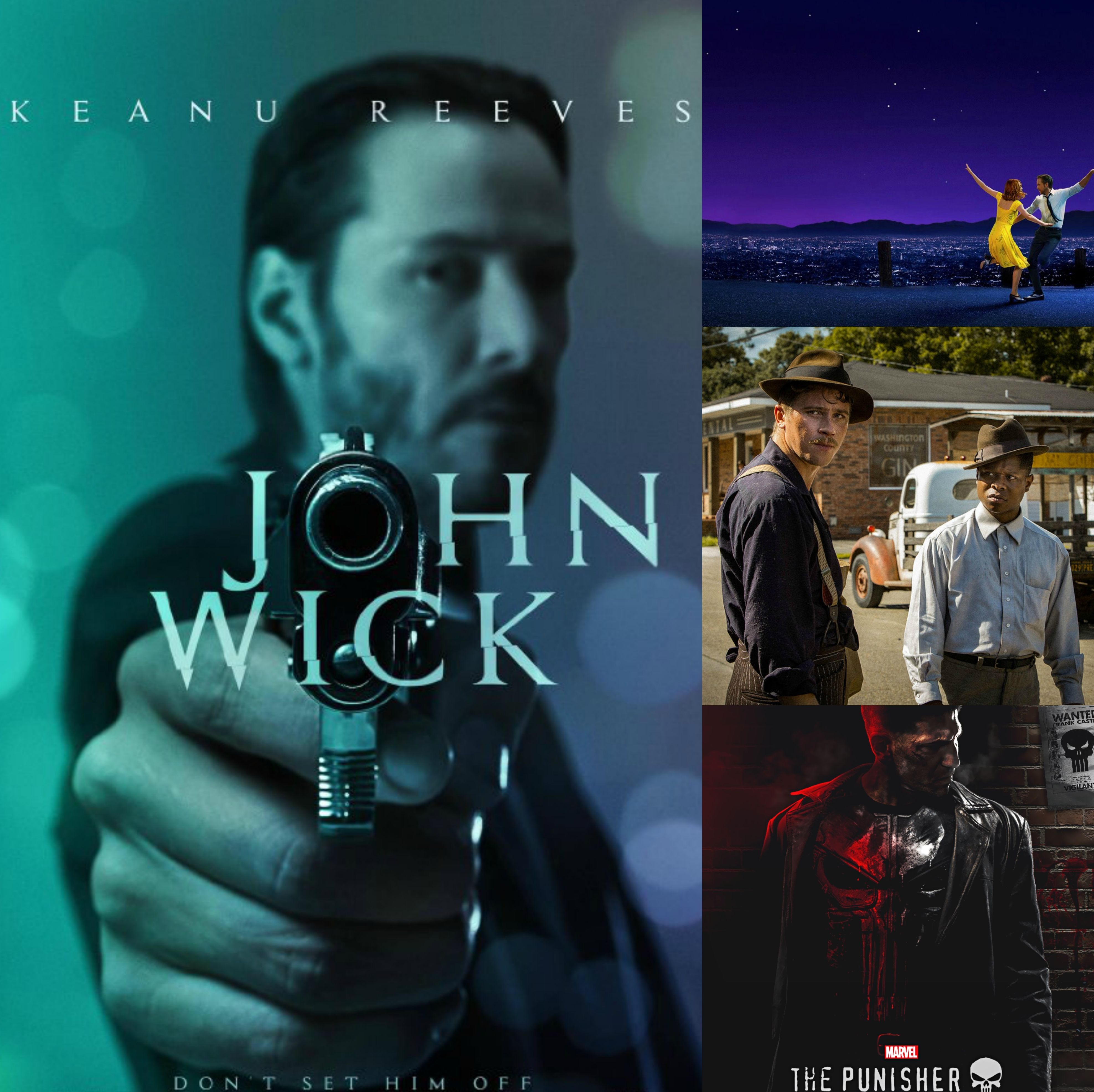 Coming to Netflix: November Edition (UK)

GregHarmon Managing Editor Hey friends, with November right around the corner, colder days are ahead (for some of you) and it's time to start thinking about your hibernation plans - alcohol, potato chips, and couch are optional. To kick start your planning, let's run through November's 'New to Netflix' titles!
Among the highlights....
Ryan Gosling and Emma Stone fall in love while attempting to reconcile their aspirations for the future in La La Land. - Nov. 8
Through footage from the set of "Man on the Moon" and a present-day interview, Jim Carrey ruminates on life, identity and becoming Andy Kaufman in Jim & Andy: The Great Beyond. - Nov. 10
Richard Linklater does what Richard Linklater does best as he follows a group of college baseball players who navigate their way through the freedoms and responsibilities of unsupervised adulthood in Everybody Wants Some. - Nov. 13
Jon Bernthal (finally!) unleashes his brand of vigilante justice in Marvel's The Punisher Season 1. - Nov. 17
Dee Rees critically acclaimed and Oscar hopeful, Mudbound follows Garrett Hedlund and Jason Mitchell who work on a family farm in rural Mississippi, where they struggle to deal with racism and adjusting to life after war. - Nov. 17
And finally, Keanu Reeves comes out of retirement to track down Reek aka Theon Greyjoy aka mobster Iosef Tarasov in John Wick! - Nov. 21
Check out the following titles and submit a review(s) on Cultjer!
Note: All titles and dates subject to change.
November 1
From Dusk Till Dawn
When Harry Met Sally
Teen Wolf: Season 6
When Harry Met Sally
Bronson
Alvin and the Chipmunks
November 2
RED 2
November 3
Alias
Grace
6 Days
November 8
La La Land
November 10
Jim & Andy: The Great Beyond - Featuring a Very Special, Contractually Obligated Mention of Tony
Lady Dynamite: Season 2
November 12
Girl with a Pearl Earring
November 13
Everybody Wants Some
November 16
The Girl Who Kicked the Hornet's Nest
November 17
A Christmas Grace
The Punisher
Mudbound
Shot in the Dark: Season 1
November 21
John Wick
November 22
Horns
Hacksaw Ridge
Godless: Season 1
November 23
She's Gotta Have It
November 24
Frontier: Season 2
Cuba and the Cameraman (Netflix documentary)
November 25
The Martian