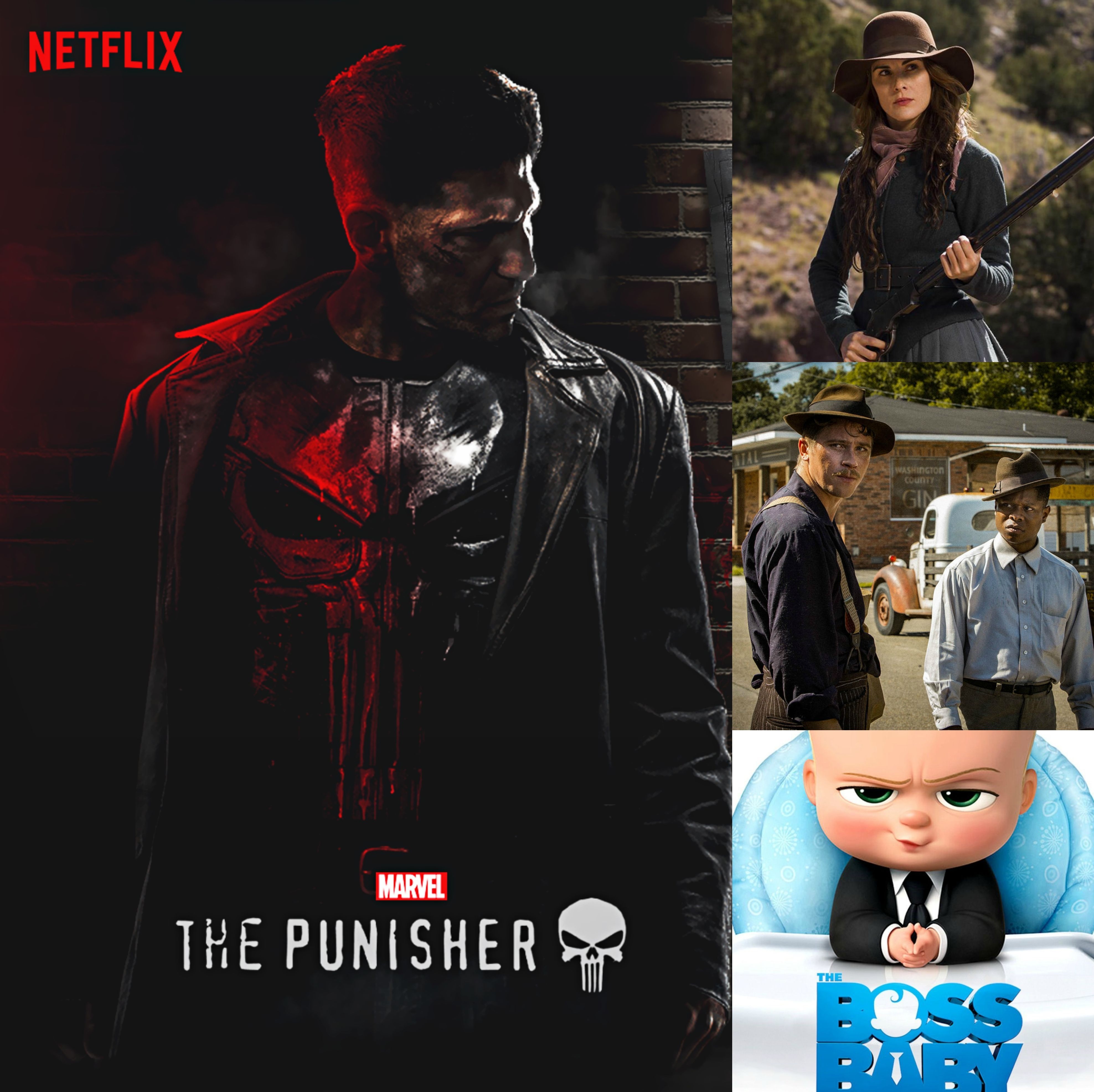 Coming to Netflix: November Edition (US)

GregHarmon Managing Editor Hey gang, it's that time of month which means Netflix is delivering over 'new' 30 film and television titles to their growing digital collection. And if you're like me and are looking to add to your "my list", then you may want to consider the following titles! Among the highlights:
The Reader tells the story of Michael Berg, a German lawyer who, as a mid-teenager in 1958, has an affair with an older woman, Hanna Schmitz (Kate Winslet), who then disappears only to resurface years later as one of the defendants in a war crimes trial stemming from her actions as a guard at a Nazi concentration camp - Nov. 1
Through footage from the set of "Man on the Moon" and a present-day interview, Jim Carrey ruminates on life, identity and becoming Andy Kaufman in Jim & Andy: The Great Beyond. - Nov. 17
Jon Bernthal (finally!) unleashes his brand of vigilante justice in Marvel's The Punisher Season 1. - Nov. 17
Dee Rees critically acclaimed and Oscar hopeful, Mudbound follows Garrett Hedlund and Jason Mitchell who work on a family farm in rural Mississippi, where they struggle to deal with racism and adjusting to life after war. - Nov. 17
Steven Soderbergh produced Godless is Netflix's latest original western drama about Frank Griffin (Jeff Daniels) and his band of outlaws terrorizing the 1880s American West who hunts down Roy Goode (Jack O'Connell), his partner turned enemy. Roy hides out at a ranch in La Belle, New Mexico - a town mysteriously made up entirely of women and befriends town outcast Alice Fletcher (Michelle Dockery) - Nov. 22
Check out the following titles and submit a review on Cultjer!
Note: All titles and dates subject to change.
November 1
Casper
Chappie
Charlotte's Web (2006)
Field of Dreams
Men in Black
Michael Clayton
Oculus
Scary Movie
Silent Hill
Stranger: Season 1
The Bittersweet
The Pursuit of Happyness
The Reader
The Whole Nine Yards
To Rome with Love
Under Arrest: Season 7
Undercover Grandpa
Where the Day Takes You
November 2
All About the Money
It's Not Yet Dark
Ten Percent (aka Call My Agent!): Season 2 — NETFLIX ORIGINAL
November 3
Alias Grace — NETFLIX ORIGINAL
Eventual Salvation
The Big Family Cooking Showdown: Season 1 — NETFLIX ORIGINAL
November 4
Williams
November 5
The Homesman
The Veil
November 6
The Dinner
November 7
Dizzy & Bop's Big Adventure: The Great Music Caper
Fate/Apocrypha: Part 1 — NETFLIX ORIGINAL
Killing Ground
King Duckling: Season 1 Project Mc²: Part 6 — NETFLIX ORIGINAL
The Journey Is the Destination
November 10
Blazing Transfer Students: Season 1 – NETFLIX ORIGINAL
Dinotrux Supercharged: Season 1 — NETFLIX ORIGINAL
Glitter Force Doki Doki: Season 2 — NETFLIX ORIGINAL
Lady Dynamite: Season 2 – NETFLIX ORIGINAL
Mea Culpa – NETFLIX ORIGINAL
The Killer – NETFLIX ORIGINAL
November 12
Long Time Running
November 13
Chasing Trane: The John Coltrane Documentary
Scooby-Doo 2: Monsters Unleashed
November 14
DeRay Davis: How To Act Black — NETFLIX ORIGINAL Hickok
November 15
Lockup: State Prisons: Collection 1
November 16
9
November 17
A Christmas Prince — NETFLIX ORIGINAL
Jim & Andy: The Great Beyond – Featuring a Very Special, Contractually Obligated Mention of Tony Clifton — NETFLIX ORIGINAL
Longmire: Final Season — NETFLIX ORIGINAL
Luna Petunia: Season 3 — NETFLIX ORIGINAL
Marvel's The Punisher — NETFLIX ORIGINAL
Mudbound — NETFLIX ORIGINAL
Red, White, Black, Blue Odyssey
Santa Claws
Shot in the Dark: Season 1 — NETFLIX ORIGINAL
Spirit: Riding Free: Season 3 — NETFLIX ORIGINAL
Stretch Armstrong & the Flex Fighters: Season 1 — NETFLIX ORIGINAL
November 20
Piranha
November 21
Beat Bugs: All Together Now — NETFLIX ORIGINAL
Brian Regan: Nunchucks and Flamethrowers — NETFLIX ORIGINAL
Saving Capitalism — NETFLIX ORIGINAL
The Case for Christ
November 22
Cherry Pop
Godless — NETFLIX ORIGINAL
The Boss Baby
Tracers
November 23
Deep
She's Gotta Have It: Season 1 — NETFLIX ORIGINAL
November 24
Bushwick
Cuba and the Cameraman — NETFLIX ORIGINAL
Frontier: Season 2 — NETFLIX ORIGINAL
The Many Faces of Ito: Season 1 — NETFLIX ORIGINAL
Trailer Park Boys: Out of the Park: USA: Season 1 — NETFLIX ORIGINAL
November 27
Broadchurch: Season 3
Darkness Rising
My Little Pony: Friendship Is Magic: Season 7 Part 2
November 28
Glitch: Season 2 — NETFLIX ORIGINAL
Good Morning Call: Season 2 — NETFLIX ORIGINAL
The Queen Of Spain
November 29
Guerra De Idolos: Season 1
November 30
The Details
Winning