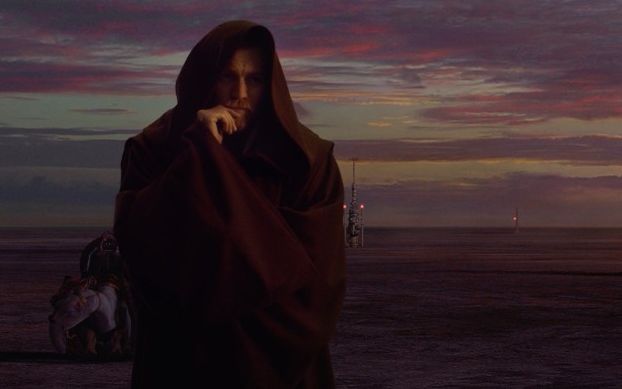 Ewan McGregor in talks to return as Obi-Wan Kenobi for Disney+ Series

GregHarmon Managing Editor As usual, every major outlet - but Disney and Lucasfilm - confirmed this news...

Before we breakout the bubbly, it appears there are many pieces that need to fall into place before we can officially embrace the possibility of seeing Obi-Wan Kenobi over on Disney Plus!
This week, multiple sources confirmed Ewan McGregor is in talks to return as the Jedi master for what will be Disney and LucasFilm's third Star Wars series. Awesome news aside, sources did not confirm details beyond McGregor's attachment. Such questions surrounding story and character details remain a mystery along with who's attached to write and direct Disney Plus' new standalone series.
When we last left the possibility of seeing the Obi-Wan Kenobi saga playout in the big screen, it really felt as though it was no longer a question if an 'Obi-Wan' standalone would ever see the light of day but rather, how a Stephen Daldry helmed standalone would come together for a reported April 2019 production.
Of course, we know that production never came to fruition - shocker - but many of us never gave up hope knowing Disney and Lucasfilm have greenlit two live-action Star Wars series (The Mandalorian and the Cassian Andor-centric Rogue One prequel) based on characters who - with all do respect - fail to elicit the kind of excitement that only Ewan McGregor's Ben Kenobi could deliver.

Let's just hope people still care by the time Disney and Lucasfilm make this news official.

Posted in Untitled Obi-Wan Kenobi Series,