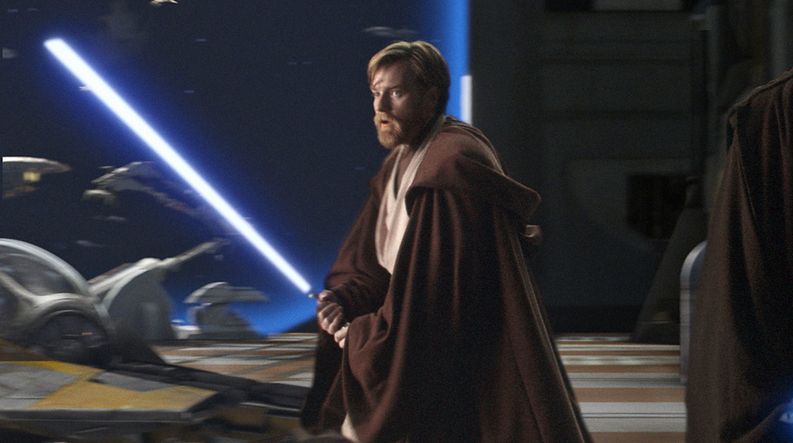 Ewan McGregor reveals new details about Disney's 'Obi-Wan Kenobi' series

GregHarmon Managing Editor Just when all that D23 excitement was beginning to fade, we finally have new details about Disney+ Obi-Wan Kenobi series.
After a 15-year absence from the Star Wars universe, Ewan McGregor is set to return as the galaxy's one and only Obi-Wan Kenobi!

In the upcoming issue of Men's Journal, McGregor dishes on his accomplished career, including his anticipated roles in Stephen King's Shining sequel 'Doctor Sleep', Margot Robbie's girl gang movie 'Birds of Prey', and of course the only Star Wars spin-off series that truly matters -Obi-Wan Kenobi on Disney+.
The series according to McGregor will consist of six one-hour episodes with production expected to begin shooting in summer 2020. Most notably, McGregor confirmed Obi-Wan timelines will indeed take place after Revenge of the Sith and before A New Hope. Which, if you've been following along, shouldn't come as a total shocker.
❝The storyline sits between Episode III and Episode IV, McGregor tells Men's Journal. The last time we saw him in the role, "the Jedi Order was falling apart. It will be interesting to take a character we know in a way and show him—Well, his arc will be quite interesting, I think, dealing with that the fact that all the Jedi were slaughtered with the end of Episode III. It's quite something to get over.❞
The Kenobi series - written by Hossein Amini (Snow White and the Huntsman) - will be Disney's third live-action Star Wars series behind Jon Favreau's The Mandalorian and the Rogue One prequel series.
We know how Obi-Wan's story ends but perhaps there's reason to believe these six episodes will serve a much larger vision that spans Kevin Feige, D.B. Weiss and David Beniof, or Rian Johnson's planned films? At least I'd like to believe that is the vision. But maybe that's just me.

(h/t IndieWire)
Posted in Untitled Obi-Wan Kenobi Series,