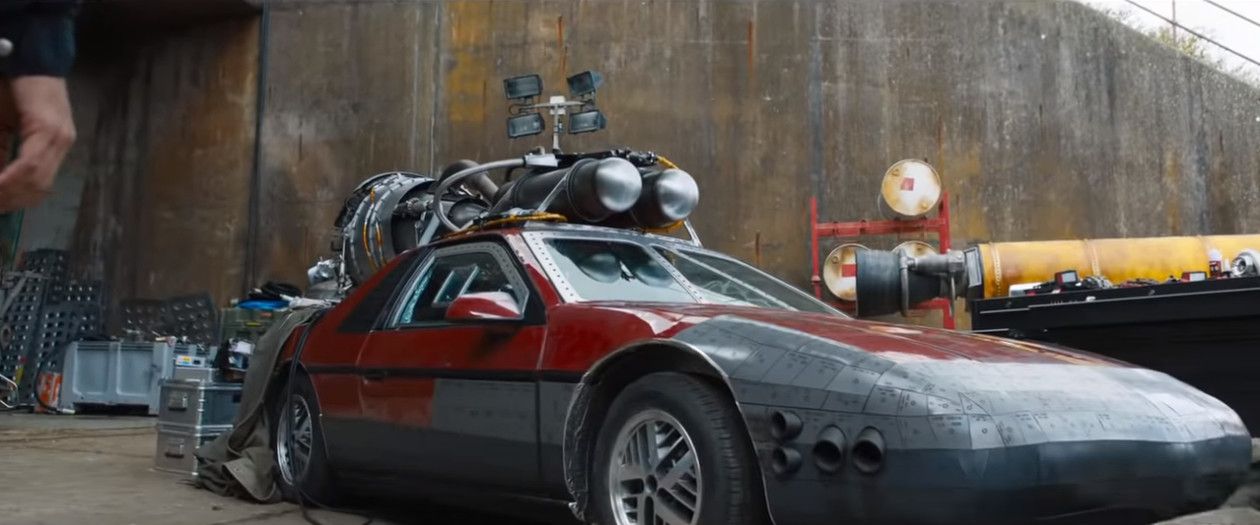 Michelle Rodriguez confirms 'Fast & Furious 9' is headed to space

GregHarmon Managing Editor Paging Han Seoul-Oh.
After EIGHT blockbuster installments, billions of dollars, and countless action sequences - you knew it was only a matter of time until Dominic Toretto and co. would find a way to top Brazil's bank vault heist, parachuting cars, and Dubai's skyscraper car jump. 
And now that F9's unofficial space campaign has already been teased - see Tej (Ludacris), Sean Boswell (Lucas Black), and Earl (Jason Tobin) FAST AND FURIOUSLY souping up a Pontiac Fiero with JETS! - we have word that F9 is officially headed to outer space. This according to Michelle Rodriguez!
Rodriguez spilled the beans on The Jess Cagle Show on SiriusXM earlier this week. When asked to confirm Ludacris' not-so-subtle hint back in July, Rodriguez replied with a genuinely shocked response (.08-sec mark):
How did you guys find that out?" Rodriguez laughed. "See what happens? People start talking behind the scenes, man. 'When a movie doesn't come out and forget about it, things get out. Nobody was supposed to know that!"
Now that Fast and Furious in space is officially a thing, inquiring minds want to know: Will Han Seoul-Oh be commandeering said rocket vehicle? And if so, can he drift?
We shall find out on April 2, 2021.