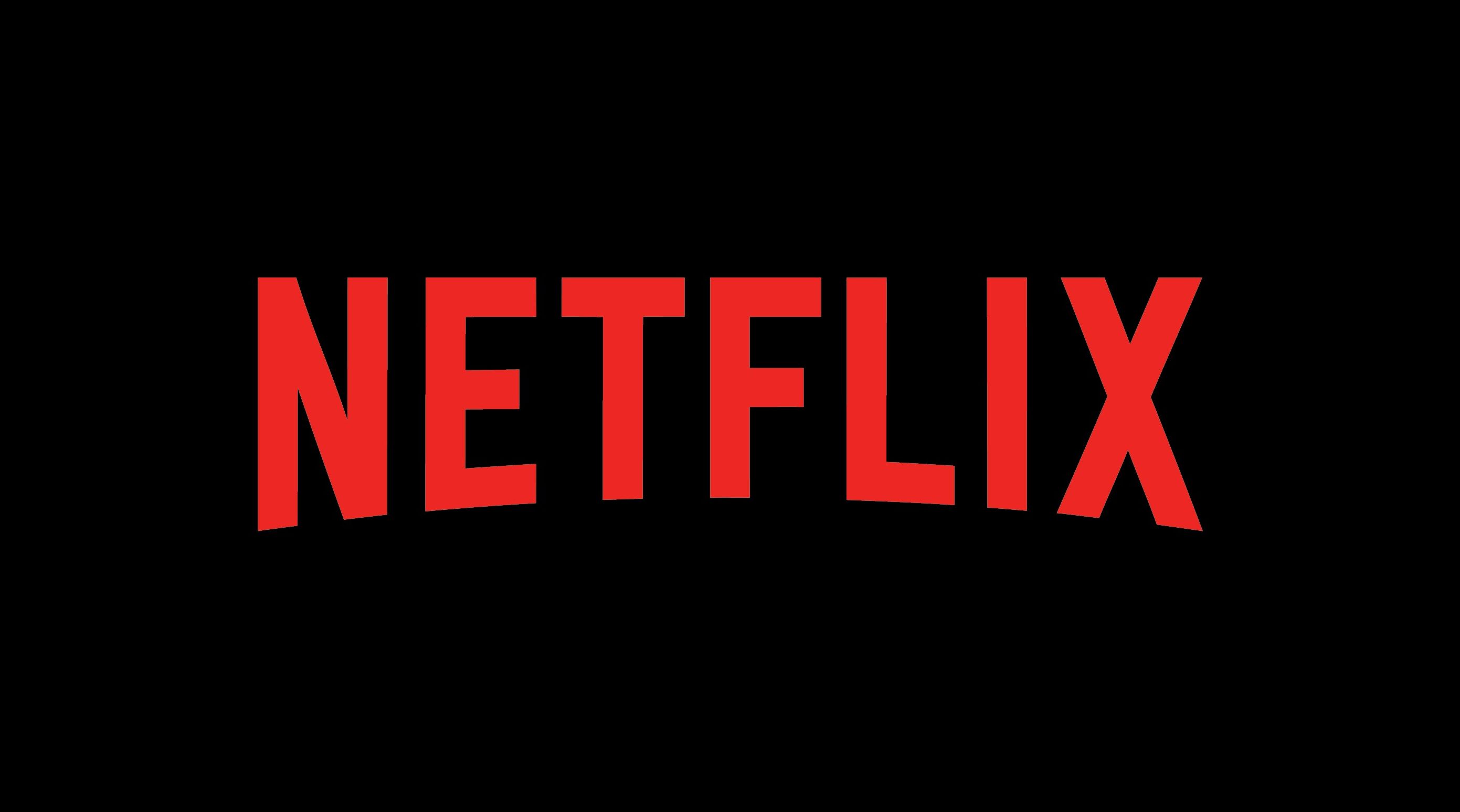 What's New on Netflix: June Edition

GregHarmon Managing Editor Each month Netflix introduces a slate of new and familiar titles. Among June's notables are Disney's Moana, Bong Joon Ho's Okja, and the fifth season of Orange is the New Black. But before marking your calendars, be sure to check out the complete list of outgoing titles leaving Netflix in June; including Cary Fukunaga's Jane Eyre, Grand Piano, and The Hustler. Complete lists of incoming and outgoing titles are included after the jump.
June Highlights
Zodiac (6/1)
Based on true life events, David Fincher's 2007 masterwork chronicles the infamous Zodiac killer murders throughout 1960's and '70's San Francisco. Homicide Detectives (Mark Ruffalo, Anthony Edwards) and reporters (Jake Gyllenhaal, Robert Downey Jr.) become obsessed with learning the killer's identity and bringing him to justice.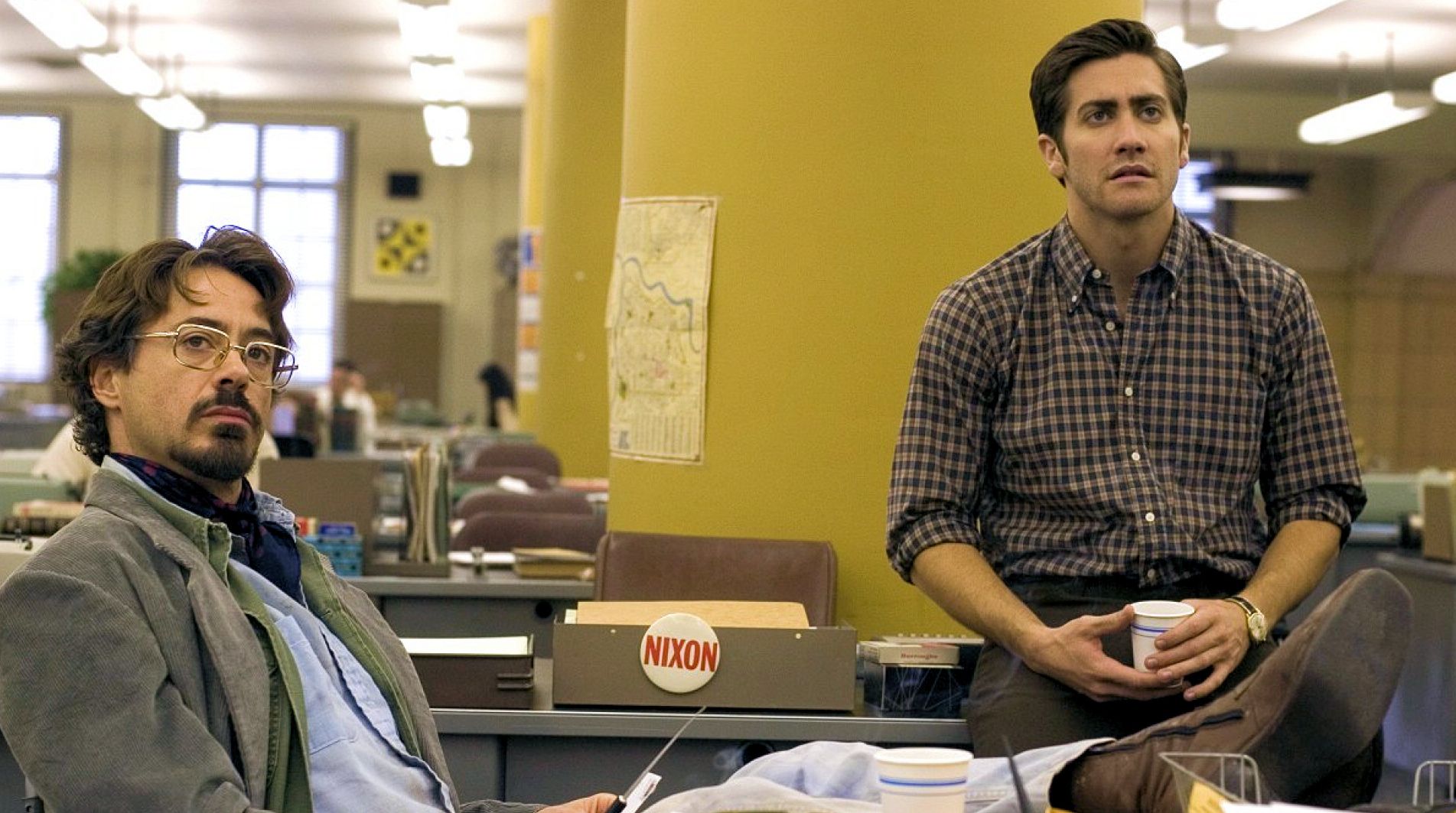 Headshot (6/3)
Stars Iko Uwais who plays a young man who washes ashore an amnesiac with a serious head injury whose past comes back to haunt him. Though we can't confirm if Headshot is the second coming of The Raid, it looks to deliver plenty of action.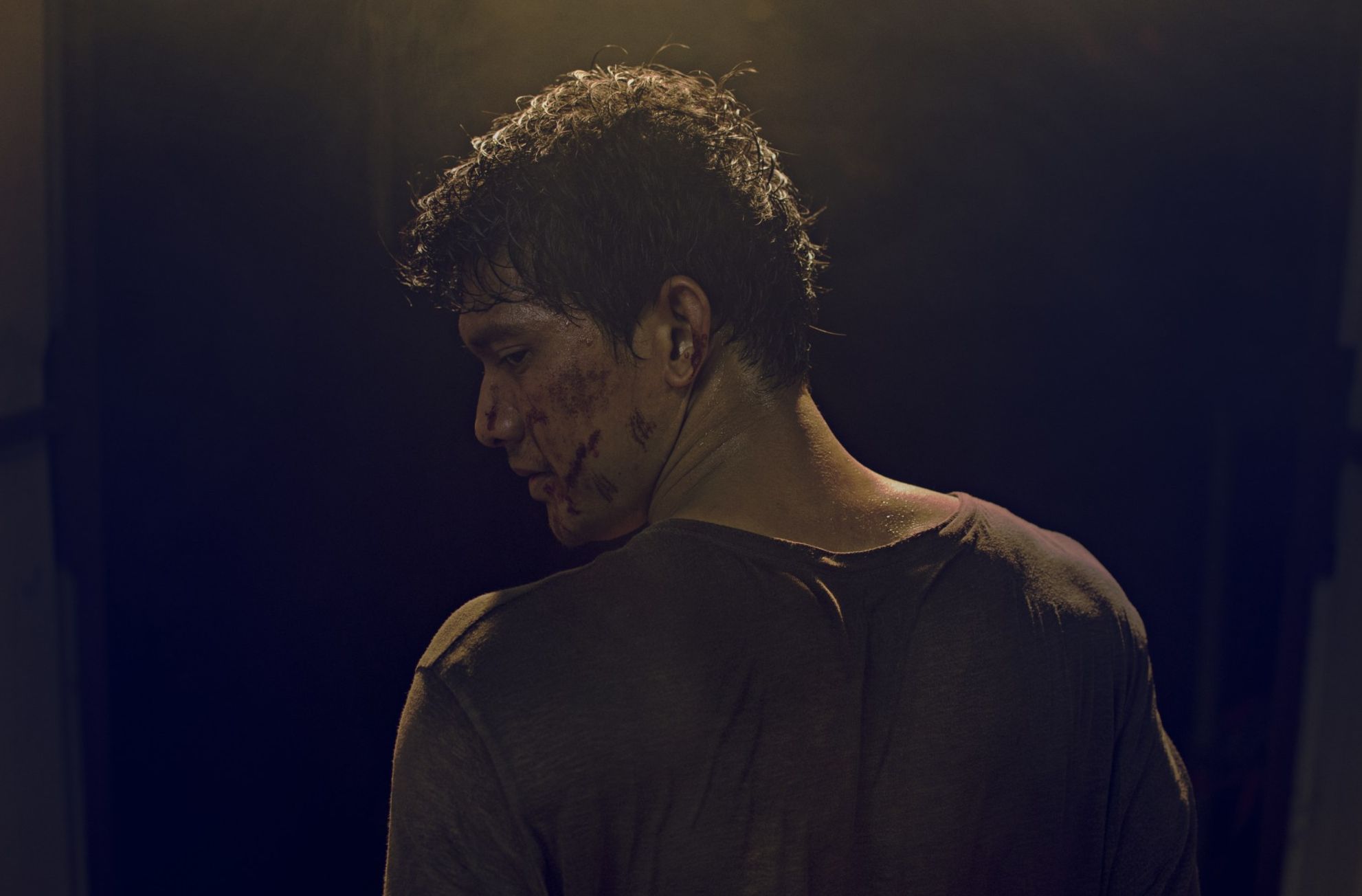 Okja (6/28)
Bong Joon Ho's latest follows a young girl named Mija (Ahn Seo-hyun) who risks everything to prevent a powerful, multi-national company from kidnapping her best friend — a massive animal named Okja. Okja features a talented ensemble including Tilda Swinton, Jake Gyllenhaal, Paul Dano, Steven Yeun, Lily Collins, and Giancarlo Esposito.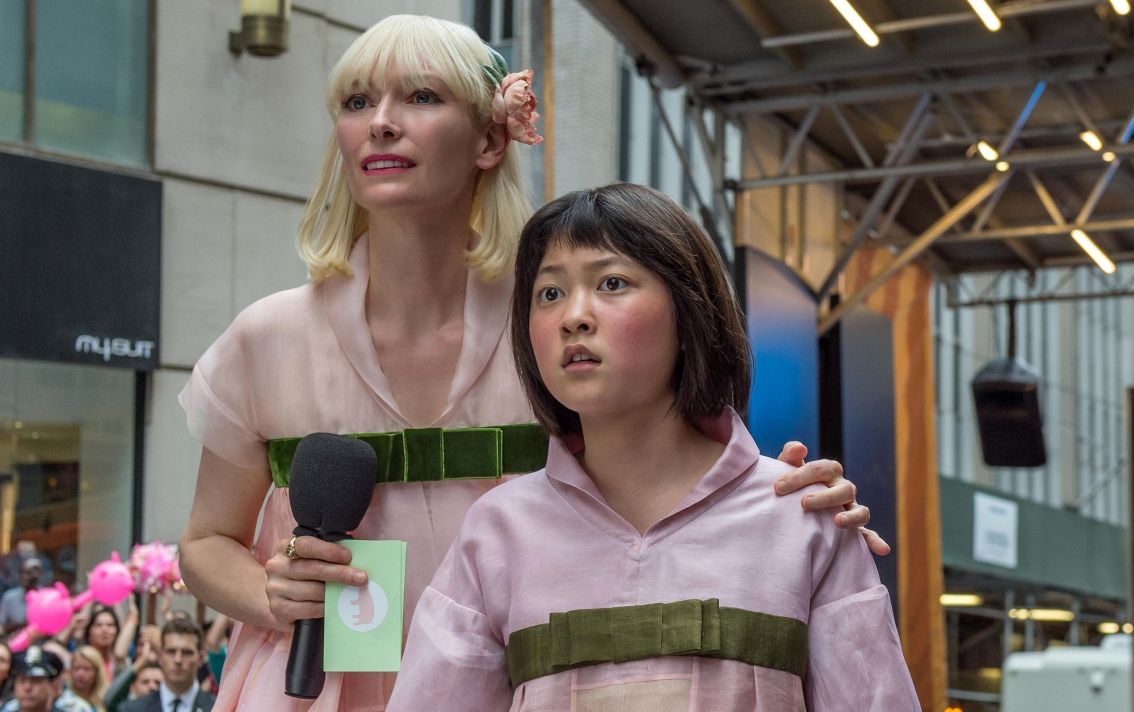 What's Coming: Complete List
JUNE 1
1 Night (2016)
13 Going on 30 (2004)
Amor.com (Love.com)
Arrow: Season 5 (2016)
Burlesque (2017)
Catfight (2016)
Catwoman (2004)
Chingo Bling: They Can't Deport Us All Days of Grace (2011)
Devil's Bride (2016)
Full Metal Jacket (1987)
How the Grinch Stole Christmas (2000)
Intersection: Season 2 (2016)
Kardashian: The Man Who Saved OJ Simpson (2016)
Little Boxes (2016)
Mutant Busters: Season 2 (2016)
My Left Foot (1989)
Off Camera with Sam Jones: Series 3 (2015)
Playing It Cool (2014)
Rounders (1998)
Spring (Primavera) (2016)
The 100: Season 4 (2016)
The Ant Bully (2006)
The Bucket List (2007)
The Queen (2006)
The Sixth Sense (1999)
Vice (2015)
West Coast Customs: Season 3 (2013)
Yarn (2016)
Young Frankenstein (1974)
Zodiac (2007)

JUNE 2
Comedy Bang! Bang!: Season 5, Part 2 (2016)
Flaked: Season 2 — NETFLIX ORIGINAL
Inspector Gadget: Season 3 — NETFLIX ORIGINAL
Los Últimos de Filipinas (2016)
Lucid Dream — NETFLIX ORIGINAL FILM
Saving Banksy (2014)
The Homecoming: Collection (2015)
JUNE 3
Acapulco La vida va (2017)
Blue Gold: American Jeans (2017)
Headshot (2016)
Three (2016)
Tunnel (2016)
War on Everyone (2016)
JUNE 4
TURN: Washington's Spies: Season 3 (2016)
JUNE 5 Suite Française (2014)
JUNE 7
Disturbing the Peace (2016)
Dreamworks' Trolls (2016)
JUNE 9
My Only Love Song: Season 1 — NETFLIX ORIGINAL
Shimmer Lake — NETFLIX ORIGINAL FILM
Orange Is the New Black: Season 5 — NETFLIX ORIGINAL
JUNE 10
Black Snow (Nieve Negra) (2017)
Daughters of the Dust (1991)
Havenhurst (2017)
Sword Master (2016)
JUNE 13
Oh, Hello On Broadway — NETFLIX ORIGINAL
JUNE 14
Quantico: Season 2 (2016)
JUNE 15 Marco Luque: Tamo Junto — NETFLIX ORIGINAL
Marvel's Agents of S.H.I.E.L.D.: Season 4 (2016)
Mr. Gaga: A True Story of Love and Dance (2015)
JUNE 16
Aquarius: Season 2 (2016)
Counterpunch — NETFLIX ORIGINAL
El Chapo: Season 1 (2017)
The Ranch: Part 3 — NETFLIX ORIGINAL
World of Winx: Season 2 — NETFLIX ORIGINAL
JUNE 17
Grey's Anatomy: Season 13 (2016)
Scandal: Season 6 (2016)
The Stanford Prison Experiment (2015)
JUNE 18
Shooter: Season 1 (2016)
JUNE 20
Amar Akbar & Tony (2015)
Disney's Moana (2016)
Rory Scovel Tries Stand-Up For The First Time — NETFLIX ORIGINAL
JUNE 21
Baby Daddy: Season 6 (2017)
Young & Hungry: Season 5 (2017)
JUNE 23
American Anarchist (2016)
Free Rein: Season 1 — NETFLIX ORIGINAL
Nobody Speak: Trials of the Free Press — NETFLIX ORIGINAL
You Get Me — NETFLIX ORIGINAL FILM
GLOW: Season 1 — NETFLIX ORIGINAL
JUNE 26
No Escape (2015)
JUNE 27
Chris D'Elia: Man on Fire — NETFLIX ORIGINAL
JUNE 28
Okja — NETFLIX ORIGINAL FILM
JUNE 30
Chef & My Fridge: Collection (2014)
Gypsy: Season 1 — NETFLIX ORIGINAL
It's Only the End of the World (2016)
Little Witch Academia: Season 1 — NETFLIX ORIGINAL
The Weekend (2016)
What's Leaving: Complete List
- TELEVISION -
JUNE 1
The Good Guys: Season 1
Las mágicas historias de Plim Plim: Season 1
JUNE 6
Private Practice: Seasons 1–6
JUNE 14
Bob the Builder: Season 1
JUNE 29
CSI: NY: Seasons 1–8
JUNE 30
Killer Couples: Season 1
Killer in the Family: Season 1
Murder Files: Season 1
- MOVIES -
JUNE 1
L'Auberge Espagnole
The Black Power Mixtape 1967–1975
The Blair Witch Project
D2: The Mighty Ducks
Honey, I Shrunk the Kids
The Hustler
Heterosexual Jill
House of Wax
Kidnapped
Knuckleball!
The Little Rascals
The Prince & Me
Serendipity
The Teacher Who Defied Hitler
This Is Spinal Tap
The Three Musketeers
Two Step
The Way of the Dragon
We Are the Giant
JUNE 8
Xenia
JUNE 9
4:44: Last Day on Earth
Farewell Herr Schwarz
Free the Nipple
Remote Area
MedicalSecrets: The Sphinx
Tough Being Loved by Jerks
JUNE 14
Boys of Abu Ghraib
JUNE 15
The Lazarus Project
JUNE 16
Jane Eyre
Leaving June 19
Daddy's Home
Grand Piano
The Right Kind of Wrong
JUNE 23
Jimmy Goes to Nollywood
JUNE 24
Agent F.O.X.
Breath of the Gods
Dragon Guardians
JUNE 30
Murder on the Social Network
My Online Bride